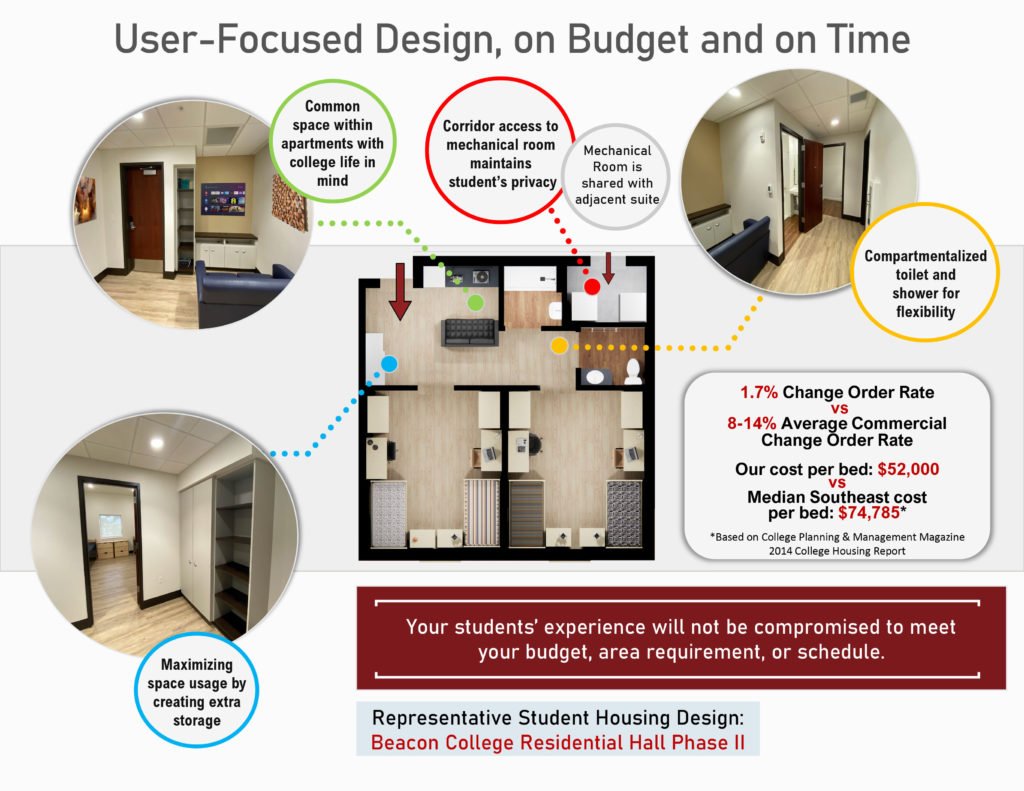 Our firm's highest priority is to respect the project's schedule and budget while meeting the objectives and quality experience expected by the occupants. Our process starts with Target Value Design (TVD). It is a design process based on the client's target budget, what is constructible, the client's goals, and involving the client in the process. We start the value-adding process from the very beginning, so resources are not wasted on design changes later. A schematic design estimate is performed during the design development phase to ensure construction drawings developed afterward fit the confines of the budget.
For example, the original contractor for Phase II of Beacon College's Residence Hall estimated the cost of the project at a figure much higher than the budget allocated for the project. We believed the project could be completed under budget, so we suggested performing a bidding process to verify the figure. After bidding, the cost estimate dropped by 28% from the original estimate. Many professionals are intimidated by bidding, but our time-tested methods ensure that it is conducted fairly, contractors with the necessary experience and resources are chosen, and the owner is provided with the most competitive cost at the end.
Keeping change orders low is another important element of staying on budget and on schedule. The average commercial change order rate is between 8% and 14%. On the other hand, our average change order rate for Beacon College's Residence Hall project was 1.7%, considerably lower than change order rates of much larger firms. This was largely accomplished by producing high-quality construction documents with minimal changes and the architect's hands-on involvement throughout the construction process.
The resulting cost per bed for the project was $52,000, much lower than the 2019 average investment price per bed of over $90,000*. While the Target Value Design and bidding process saved the client significant cost, it did not compromise the overall objective of the project. We strive to find innovative ways to surpass client expectations by meeting the budget and staying on schedule.
*Data from Real Capital Analytics (RCA)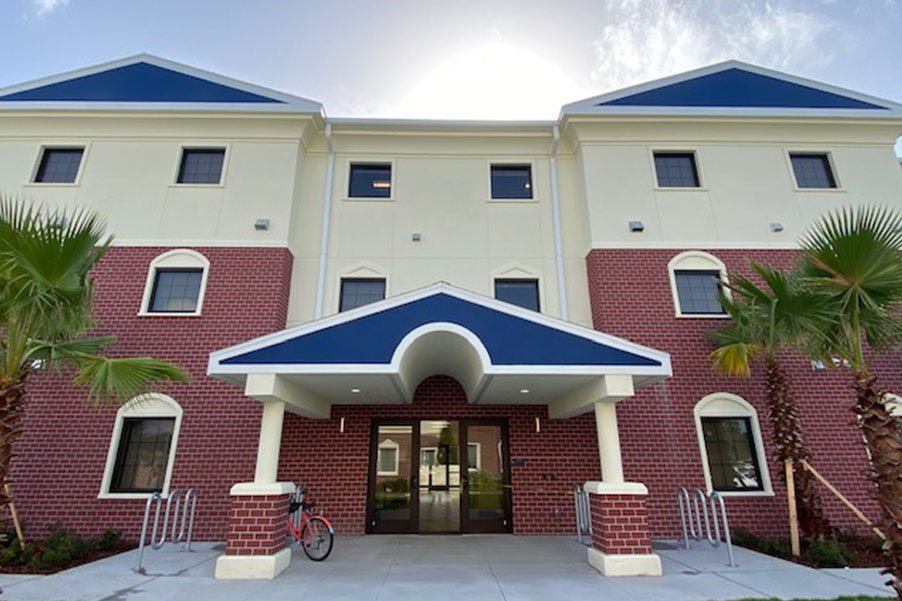 Share this page!