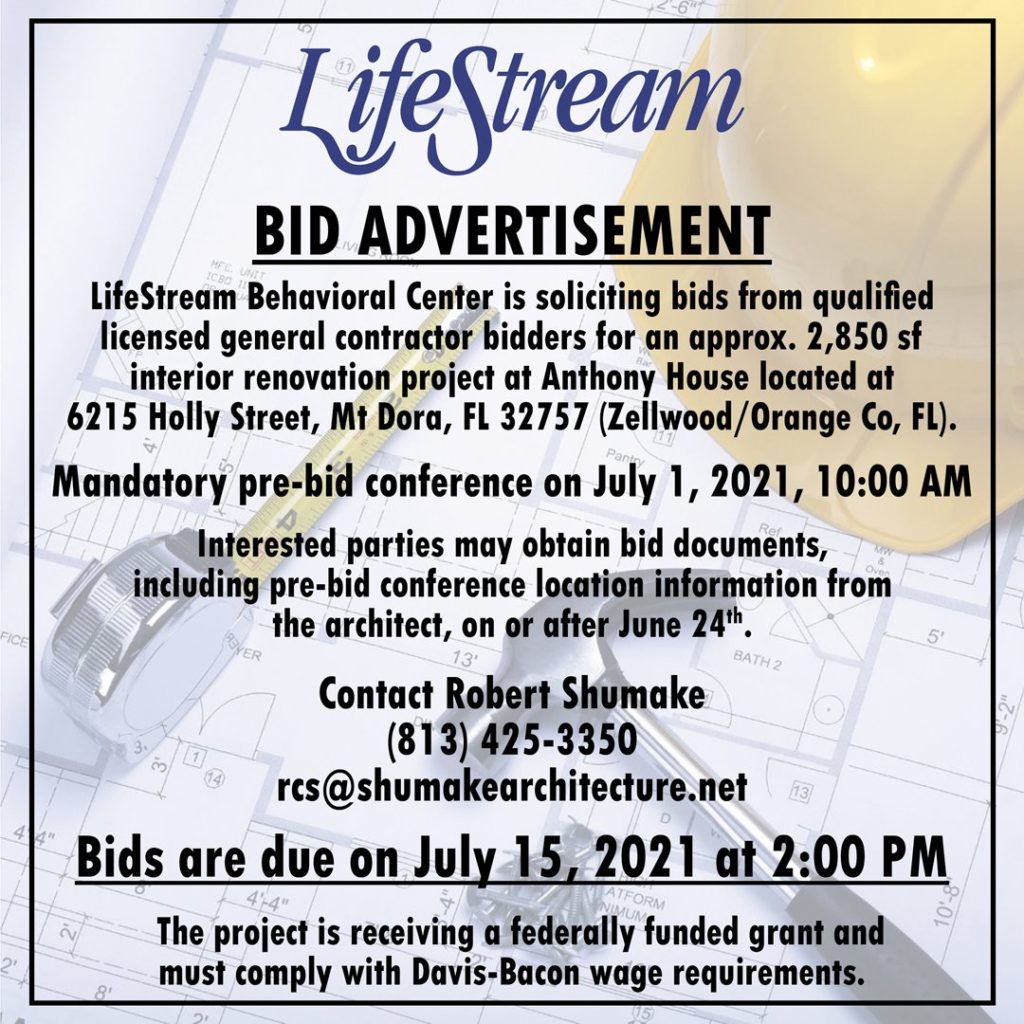 LifeStream Behavioral Center is soliciting bids from qualified licensed general contractor bidders for an approximately 2,850 sf interior renovation project at Anthony House located at 6215 Holly Street, Mt Dora, FL 32757 (Zellwood/Orange Co, FL).
Mandatory pre-bid conference on July 1, 2021, 10:00 AM.
Interested parties may obtain bid documents, including pre-bid conference location information from our website on or after June 24th (Click here to go to the Plan Room). If you intend to bid, please contact Robert Shumake at (813) 425-3350 or email at rcs@shumakearchitecture.net to be included in the correspondence.
Bids are due on July 15th at 2:00 PM.
The project is receiving a federally funded grant and must comply with Davis-Bacon wage requirements.
Please follow and like us: